Sevya's Kantha Collection
You may have noticed a new section on our website recently! Our Kantha Collection features gorgeous handmade scarves, throws, bags, and tops. Click the link to go shop now, or stick around to learn a bit more about the incredible and sustainable art form of kantha embroidery!
So what is Kantha you ask?
Kantha is a well-known art form of hand stitching that has been practiced by women in West Bengal, India for centuries. This craft is more than one thousand years old and involves hand quilting up-cycled saris into functional household items such as bedspreads, bags, kitchen linens, and garments.
Kantha, which roughly translates as "quilt" in Bengali, refers to both the style of stitch as well as the finished piece. Historically, thrifty women of all ages took discarded, worn clothing and layered them with fine running stitches to create something new and timeless. Ancient Kantha quilts are often used in birth and wedding ceremonies.
This home-based work allows women to earn a part-time income while still being able to care for their children and homes. It's a cooperative, community-based process. Often times, groups of local women will gather together while working and confide in one another. It provides a level of stress-relief and a creative outlet, as well as a chance to tell their stories through their creations. The practice goes beyond the products themselves, as these women are a sisterhood of story tellers, gaining freedom and joy from sharing these gifts with the world.
Outside of India, a US organization that has helped the resurgence of kantha is the Philadelphia Museum of Art. They preserved the kantha collection of Stella Kramrisch, a US art historian and curator, who had acquired an extensive collection during her time in India in the 1920s as a teacher in Santhiniketan. And if you happen to visit, you may see some familiar Sevya pieces in the museum gift shop!
In India, this work is a meditative and prayerful endeavor. It also provides women with economic independence and a stronger position in their families and communities. In the villages of India, everything is up-cycled, from the saris, to the thread used for the kantha embroidery. They are truly a zero-waste society, and are happy with the things that they have and the community that they have built.
Our goal is to honor and support the regional traditions of India and deliver beautiful products that showcase the talents of the India's artisan communities. Sevya hopes to contribute to a more sustainable and humane world, one handmade treasure at a time.
We hope you love these gorgeous and meaningful products as much as we do!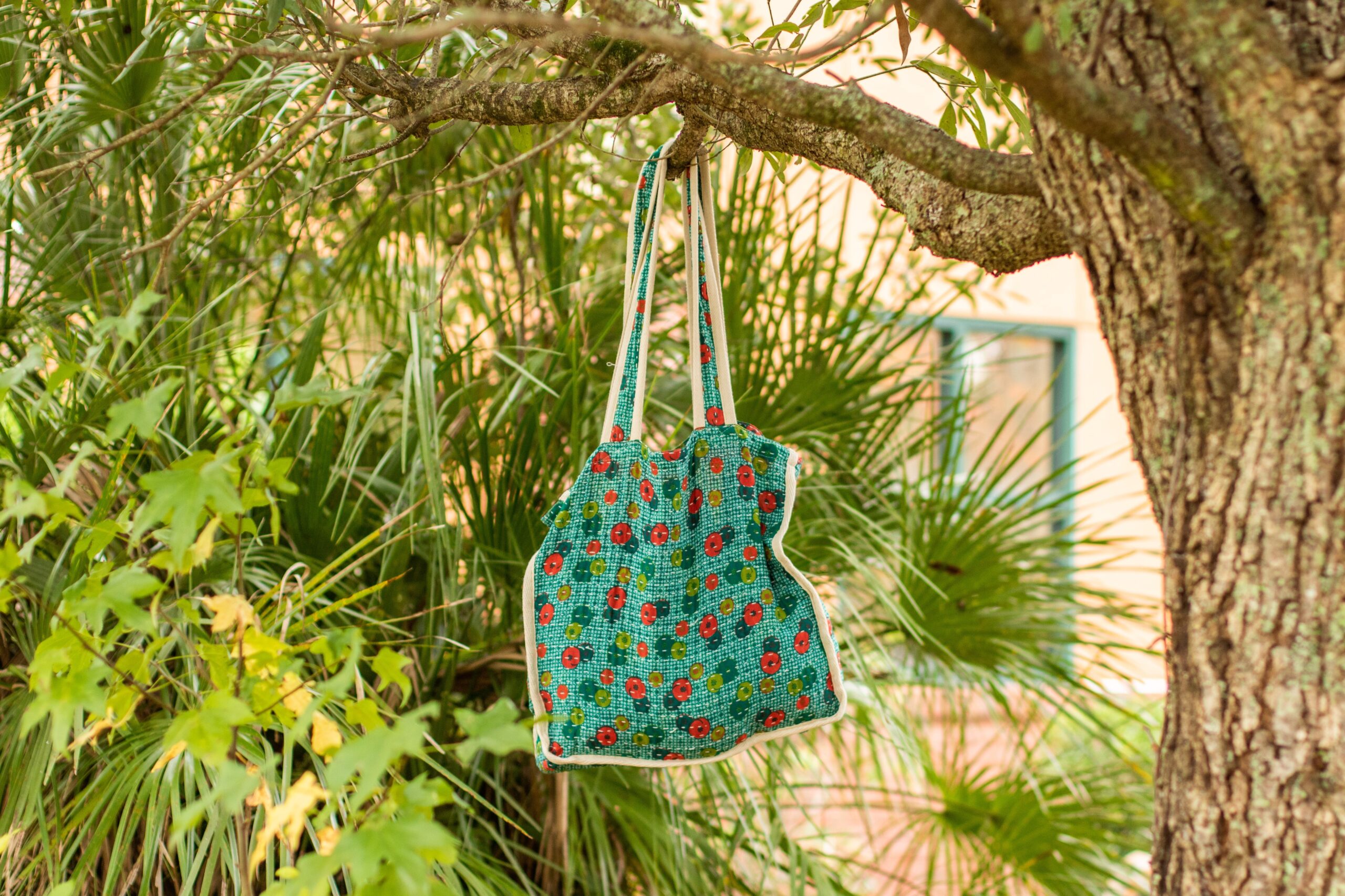 Sevya is proud to be a member of the Fair Trade Federation, and to work with so many talented artisans throughout India. Every purchase of these fair trade products provides essential income to women in rural India.
Thank you for supporting Fair Trade!