The Art of Sevya's New Ikat Hand-Woven Scarves
Our new collection of Ikat hand-woven scarves are currently getting made and are almost ready to be released for Spring 2020! The process of making these hand-loomed scarves is complex, and requires creativity, planning and precision.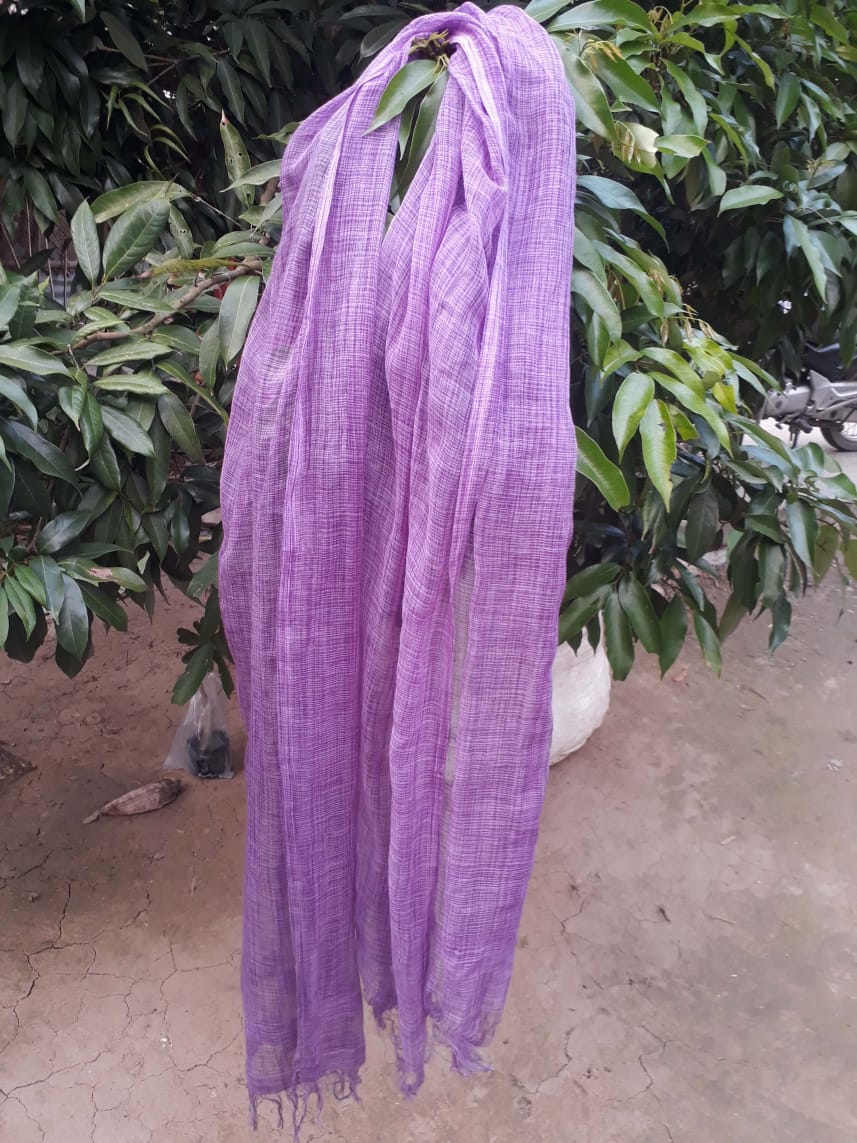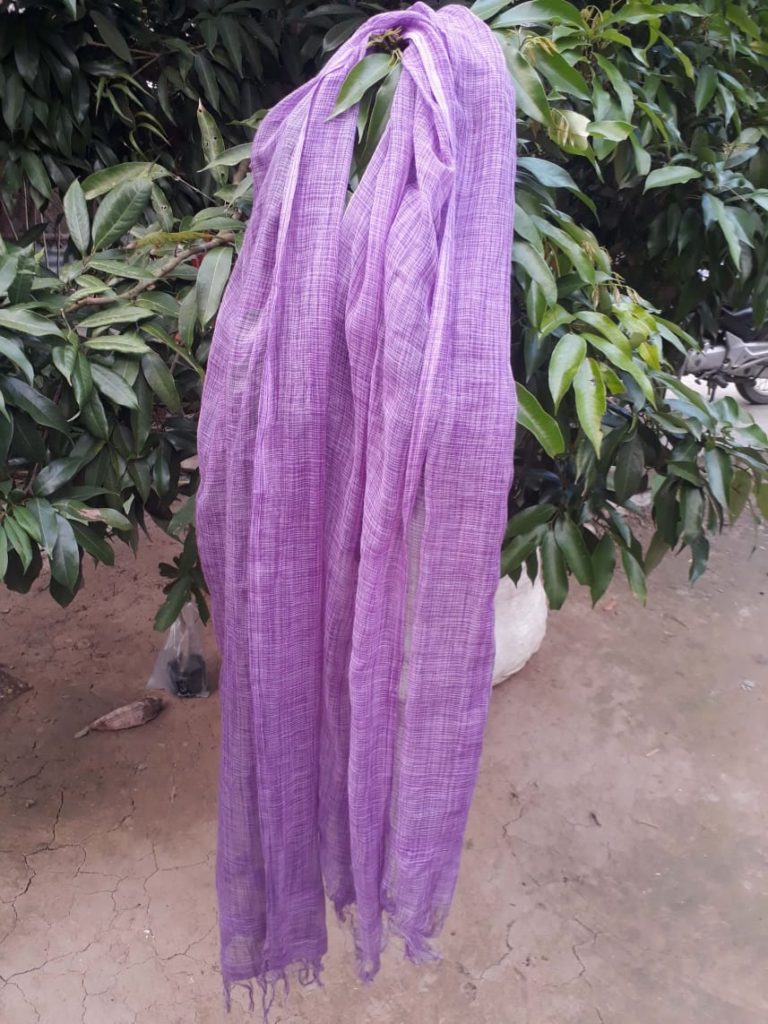 Ikat scarves are unique because the threads are first tie-dyed in a specific pattern before they are hand-woven, which means the artisans first sketch the ikat pattern by precisely mapping out the design and then following that pattern when they hand tie-dye the yarns. The artisans we work with use eco-friendly dyes that are non-toxic to humans and the environment. After the yarn is tie-dyed in the desired ikat pattern, it is hand spun on weaving spindles, and when they are woven together, the desired pattern is created.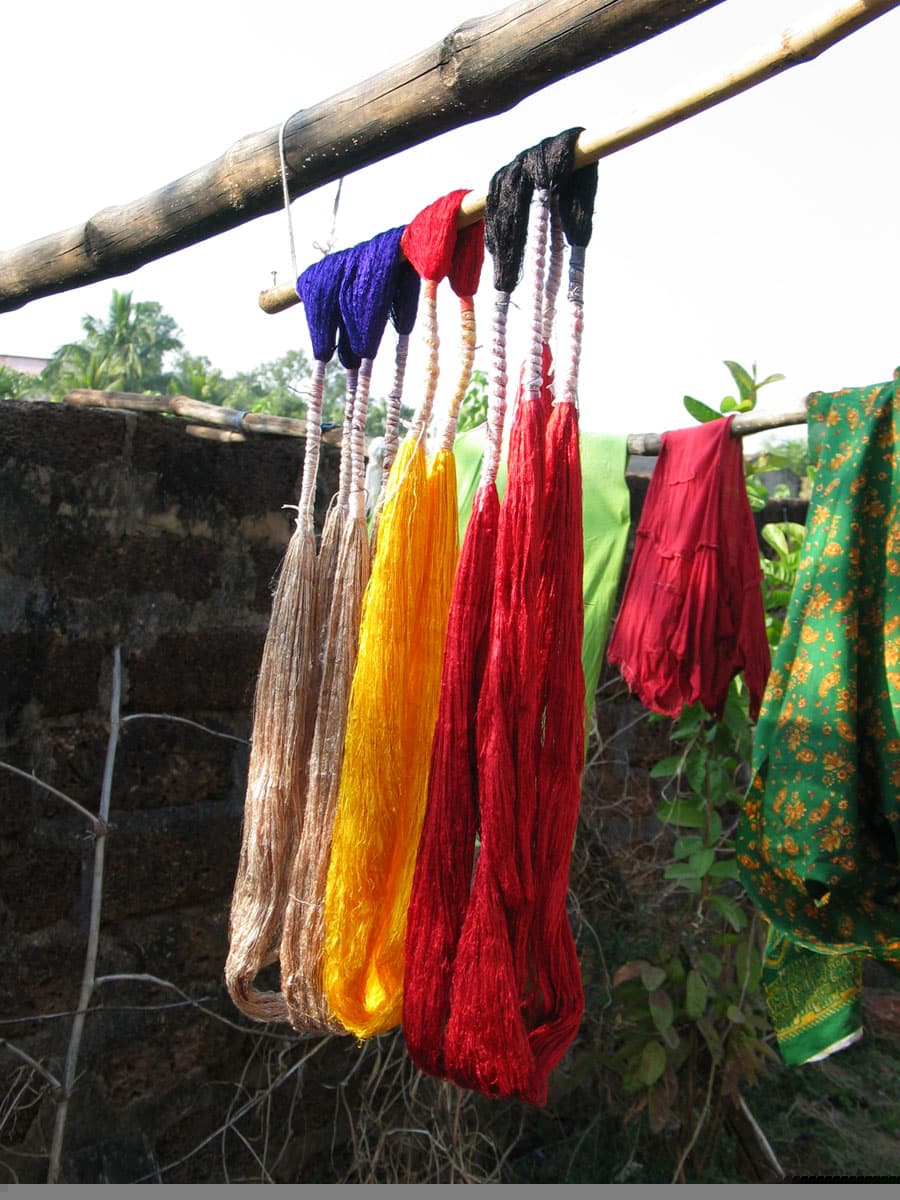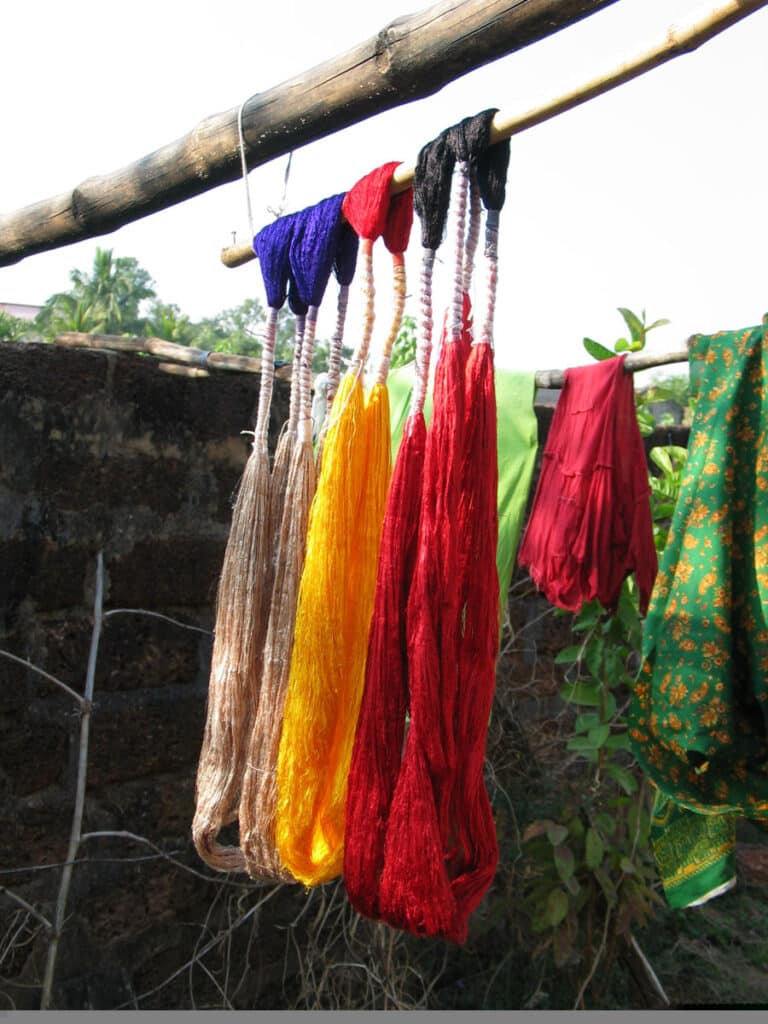 The weaving process begins by washing the fine cotton yarn to remove the dust and dirt so that the yarn can absorb the dyes well. Once the yarn is dyed and dried it is then starched before the loom is set, so the threads do not stick together and can be woven easily. The setting of the loom is an intricate process involving much calculation and precision, based on the desired weave effect and design.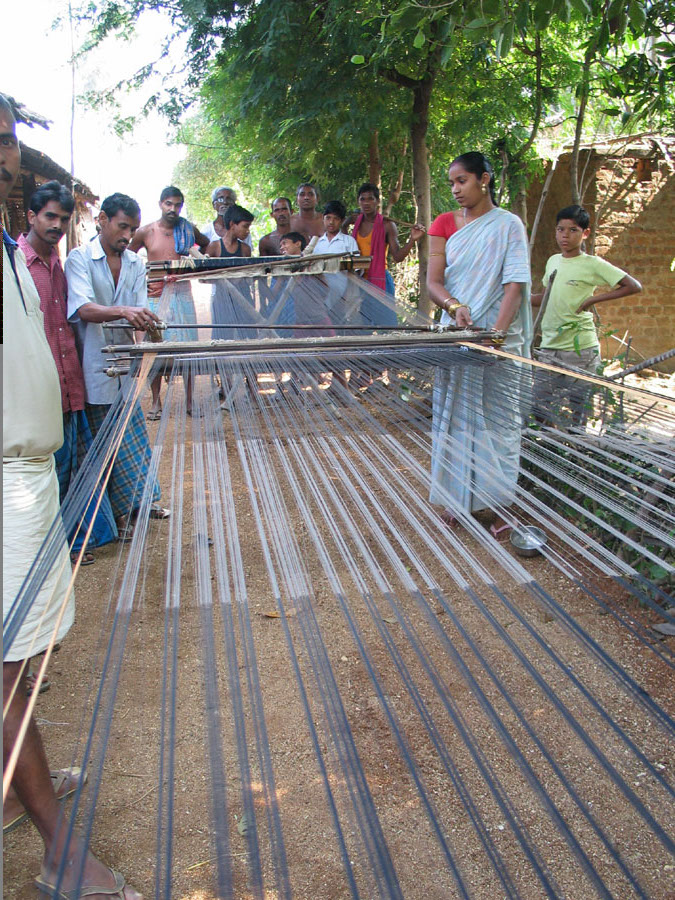 The weavers use traditional pit-looms for the fine hand-weaving, and no electricity is required for any stage of production, making these handmade scarves also friendly for the environment. Women and men are both involved in different stages of the process, from spinning and tie-dyeing the yarn, to setting the loom barrels and doing the fine hand-weaving. The braided tassels at the ends of each scarf are also hand-braided.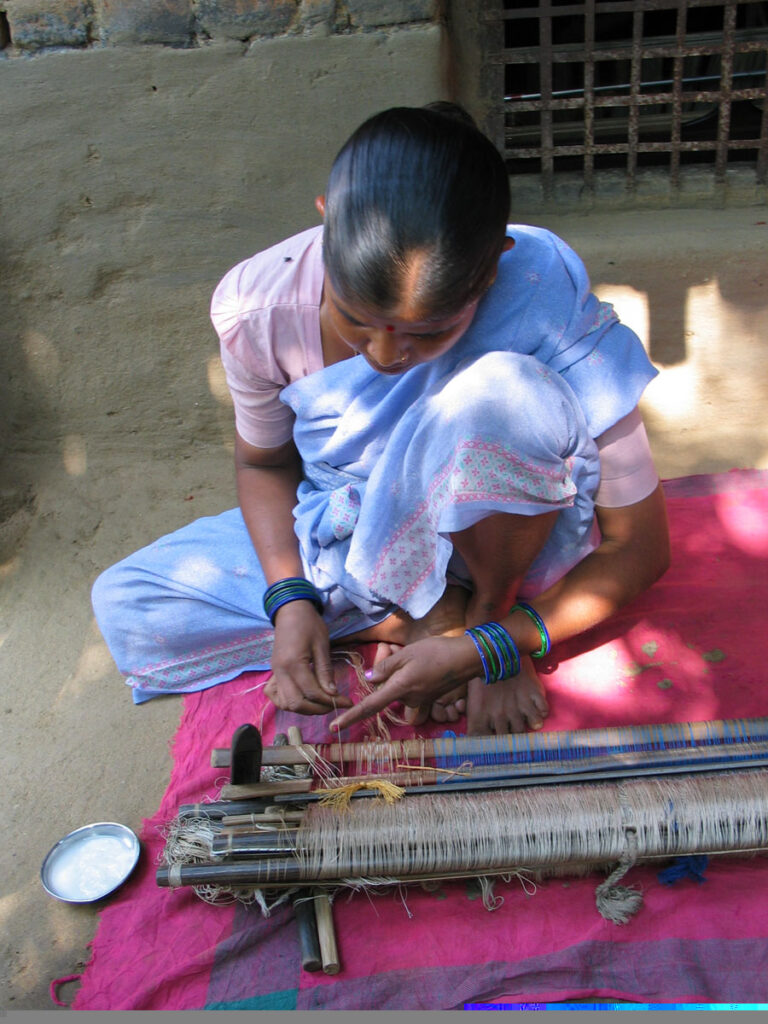 The entire process takes about 6 weeks, and great care is taken at each stage to ensure that the all components come together precisely and artistically, to create the desired design with the best color saturation and quality. Each of these fair trade scarves will have its own unique variations, due to the nature of yarn-dyed, hand woven fabrics, and that is a part of its beauty and intrinsic value.

Our spring 2020 collection will introduce a new range of hand-woven ikat scarves in beautiful shades of blue, lavender, burgundy, and orange. These fine cotton scarves can be worn by women & men, and the light cotton yarn is comfortable in any season.

As many of our readers already know, Sevya is Fair Trade certified which means that when you purchase our garments and accessories, you can be sure that artisans are being paid fairly. We are dedicated to sharing the craftsmanship and culture of India though our products, and we appreciate our readers taking the time to learn more about this beautiful process.