Kantha Recycled Silk Sari Scarves
Sevya has launched two new styles of of Kantha Recycled Silk Scarves for Spring 2020 in fresh new spring colors and styles!
For our Spring 2020 collection, we have added two new sizes, a square scarf with tassels on all sides and a larger stole size which features buttons and tassels at the ends.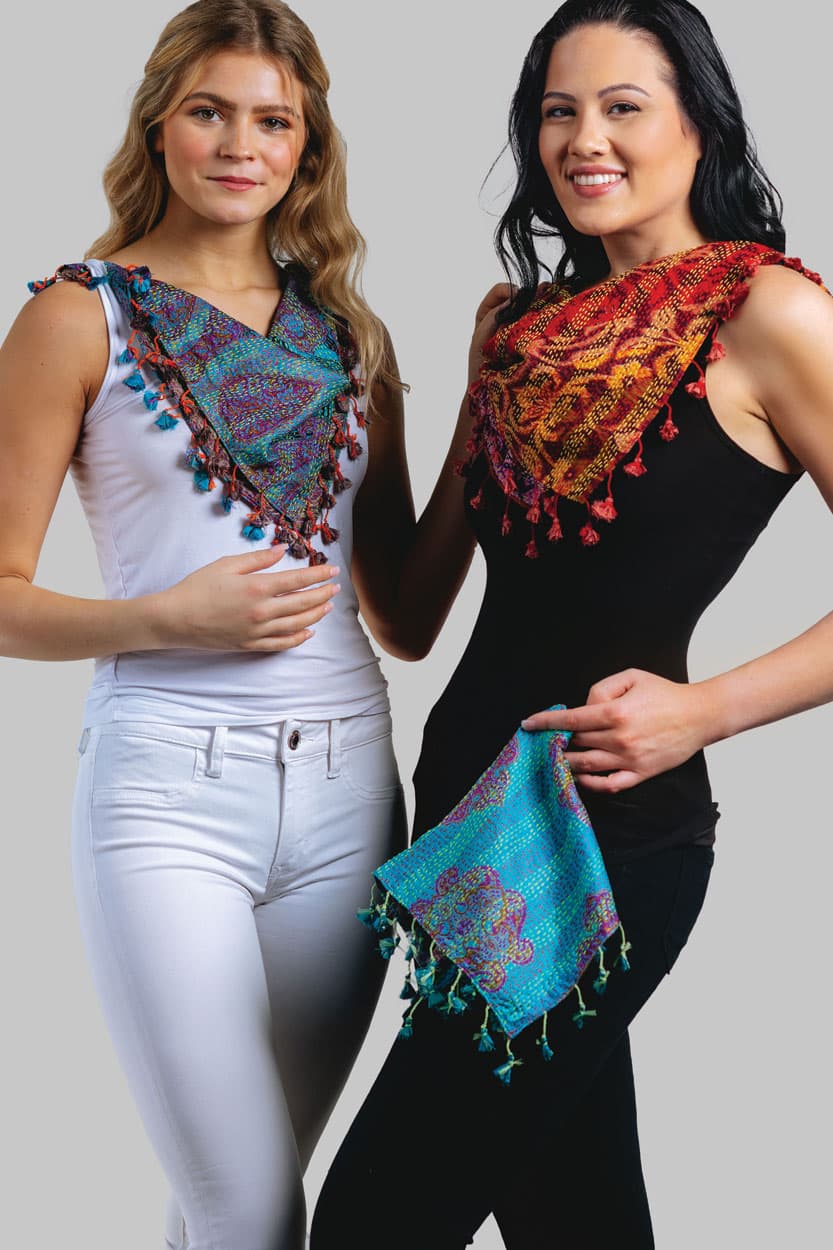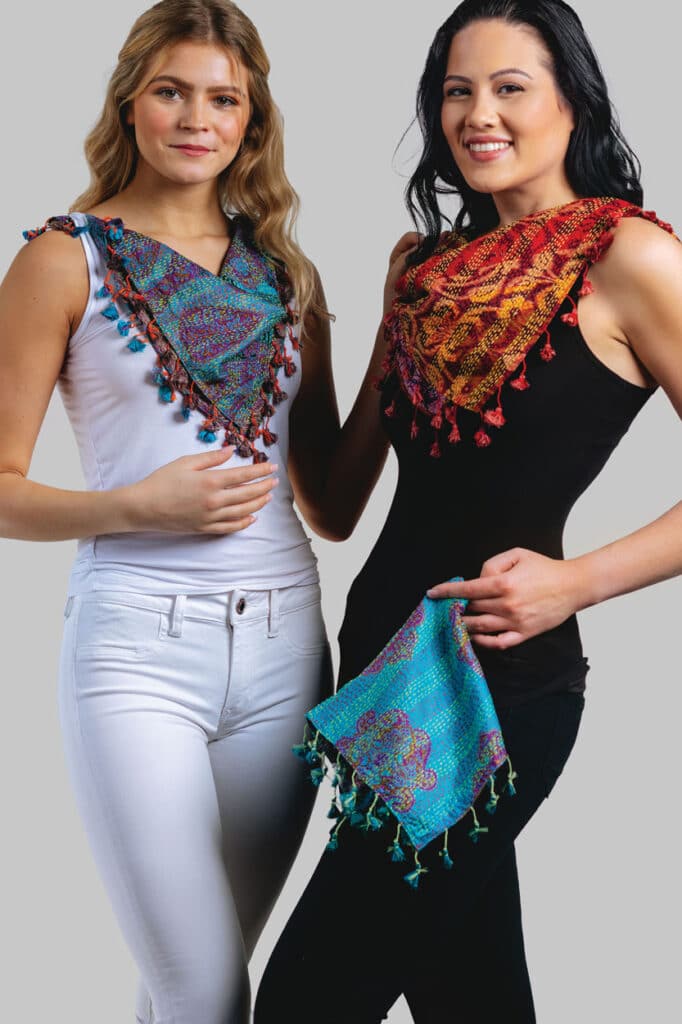 Our recycled silk sari scarves are handmade by women artisans in West Bengal, India using repurposed 100% silk fabric from saris, a traditional elegant dress worn by Indian women. Recycling the silk fabric from saris diverts unnecessary waste in the life cycle of clothing, and ensures that this luxurious material can be given new life at an affordable price. 
Each piece is unique because we never know what saris will be available to repurpose, and our women artisans select saris with classic designs in beautiful colors.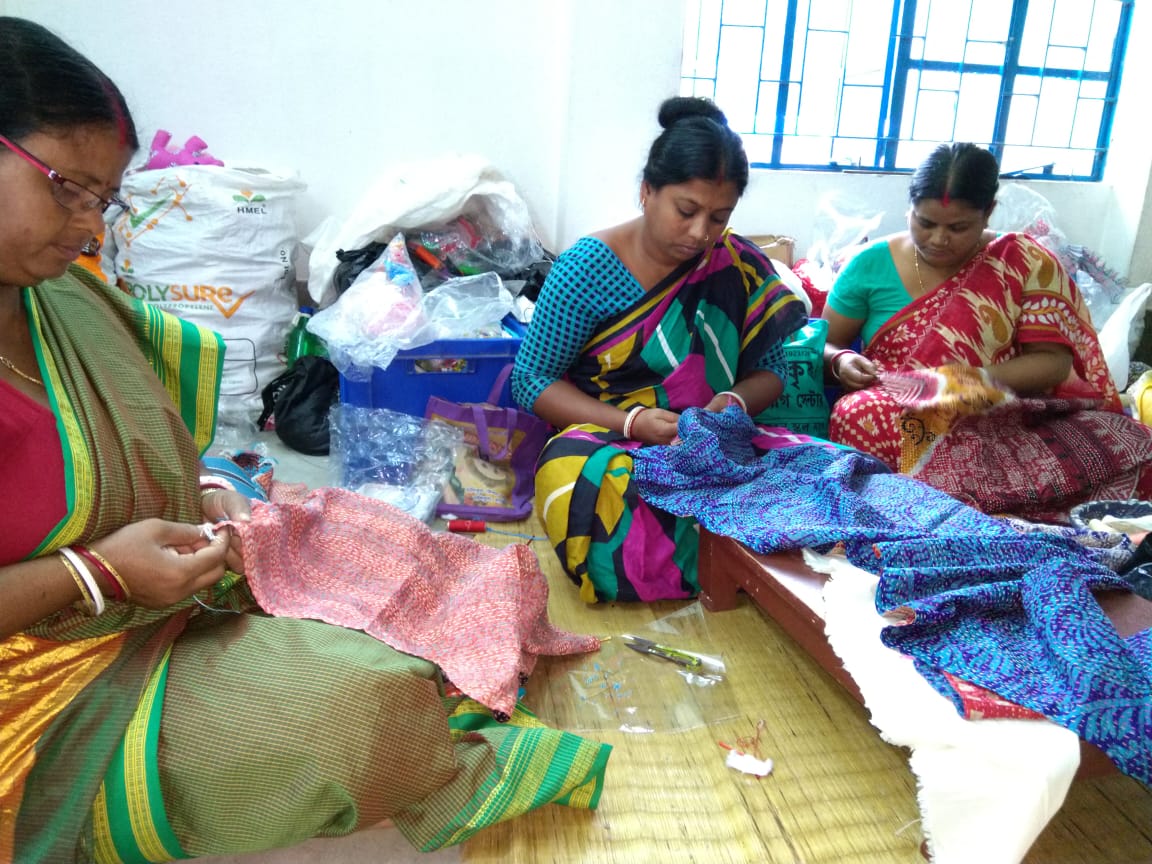 Our kantha sari scarves feature hand-stitching, which is called "kantha" and is a well-known art form that has been practiced by women in West Bengal for centuries. The intricate technique of hand-quilting the two layers of recycled silk saris is handed down from generation to generation, and each woman has her own style and stitching patterns, which adds another distinct character to each piece.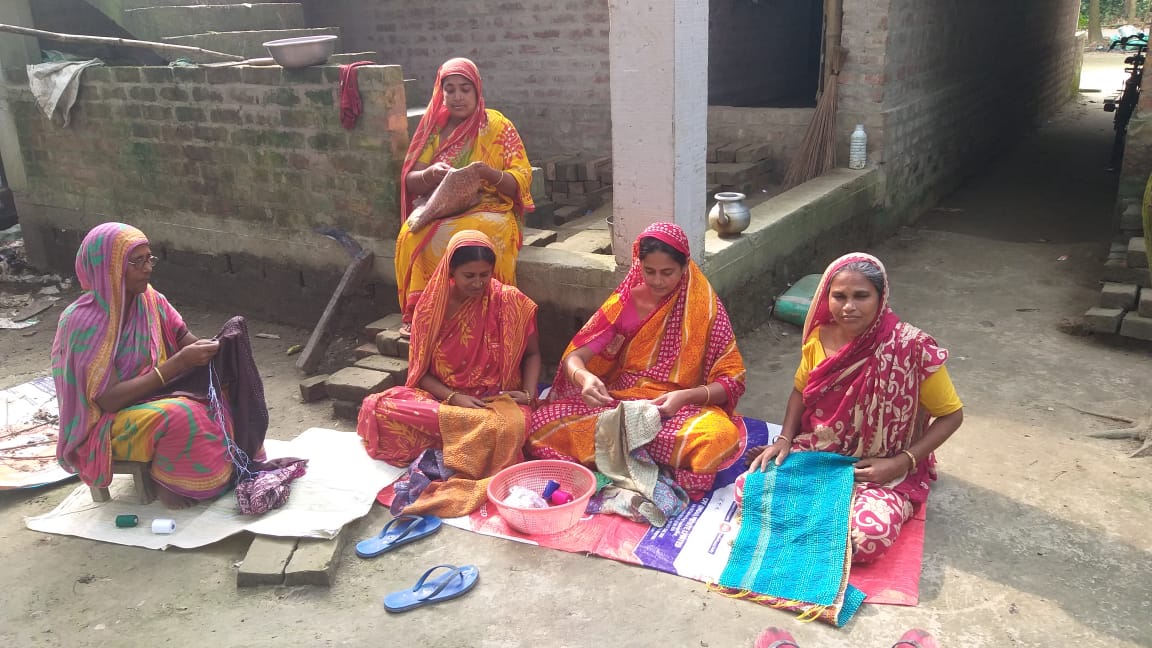 Our pure silk scarves with kantha stitching have different silk saris on each side, making it a versatile and reversible accessory that can also be used as a table runner or a throw, depending on the size.
We also have a Recycled Silk Sari Scarf without the kantha stitching, and these lightweight silk scarves feature fine handmade tassels at each corner and come in a range of classic sari prints in beautiful colors.
Our goal is to honor and support the regional traditions of India and deliver beautiful products that showcase the talents of the many artisans who live there. Sevya is Fair Trade certified and we hope to contribute to a more sustainable and humane world, starting with the clothing we wear!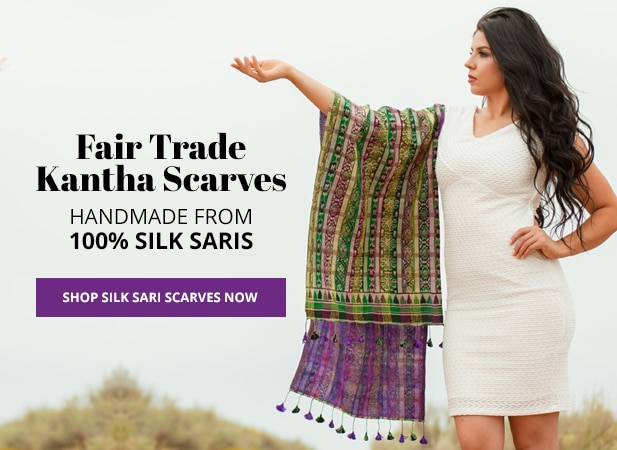 If you would like to stay up to date on new product releases, seasonal sales and more, be sure to subscribe to our mailing list by contacting us here.